About the Artist
About Angela and Amanda
Let's go paint the world!

Angela Powers
See more of my work at www.angelapowersfineart.com
Angela has been painting her whole life. She grew up on 200 acres of blackberries and woods in Middle Tennessee...Leipers Fork. Her first medium: polk berries on paper. The country life was and still is great inspiration.
After graduating from Middle Tennessee State University Angela began her creative career of painting and selling childrens clothing at art fairs and to boutiques followed by mural painting and pet portraits. In 2003 Angela, John and their three kids moved to New Albany, Ohio where Angela started and ran art camps and an art school...Purple Dog Art Studio. With over 100 students attending each week little time was left for personal painting. After selling Purple Dog in 2012, and her youngest off to college, Angela's art blossomed. She now devotes all of her time to art and travel. She along with Amanda Sites started Traveling Painters in 2014 and have two fabulous art trips planed for Europe in 2015.
Angela has studied art at Columbus College of Art and Design in Columbus, Ohio, Watkins in Nashville and an intensive figure/portrait class at The Florence Academy of Art in Florence, Italy. She has participated in many workshops around the country and abroad.
My greatest art travels:
-Painting the landscape in Tuscany, Italy.
-Studying figure painting at The Florence Academy of Art in Florence, Italy.
-A day at Giverny- Monet's Garden and home near Paris....and spending a week in Paris being artsy, and shopping flea markets.
-Watercolor painting with impoverished fourth graders in Stellenbosch, South Africa and seeing their beautiful smiles.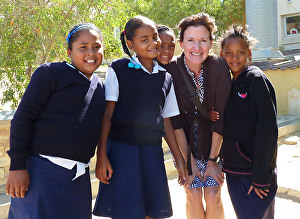 About Amanda
See Amandas work at www.amandasites.com